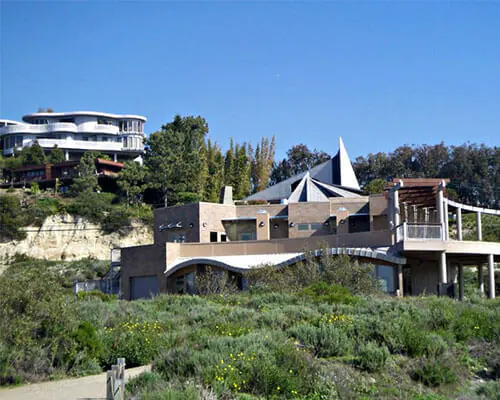 Cardiff By The Sea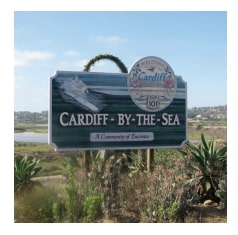 Founded in 1911 by developer J. Frank Cullen, the community was named in honor of his wife's native Wales and many streets have English names. A later developer, German musician Victor Kramer added the "by-the-Sea".
The community takes pride in its "walkability" with the beach, lagoon, restaurants, markets, post office, library, and other commercial services in easy walking distance to each other.
Restaurant Row offers beach-side dining and a wide variety of choices, including Mexican, Italian and California Cuisine with an emphasis on seafood.
San Elijo State Beach Campground provides beach campsites and day-use beach parking and lifeguard service.
Recreational areas include Glen Park, with tennis and basketball courts, a children's play area and picnic tables. Cardiff Sports Park has multiple baseball and soccer fields.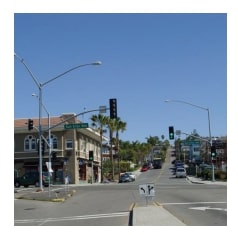 One surf hotspot is Cardiff Reef, located alongside Historic Highway 101 at the mouth of San Elijo Lagoon. Surf at the reef consistently breaks both right and left attracting professional and amateur surfers from all over Southern California and beyond year round.
Carpentier Parkway borders the downtown area and is a volunteer community project.
Experience the unique identity of Cardiff-by-the-Sea – moderate climate, breathtaking views, two miles of Pacific coastline to the west, the 900 acre San Elijo Lagoon Ecological Reserve to the south and world-class surfing.
Cardiff-by-the-Sea, a community within the city of Encinitas, is located 95 miles south of Los Angeles and 25 miles north of San Diego.
History
Cardiff-by-the-Sea historical research reveals that the Mackinnon family headed west in 1875. Hector, Sarah and their three children boarded a train from Cleveland, Ohio to San Francisco, took a steamer to San Diego and lastly a horse and buggy to their destination three-fourths of a mile from the San Elijo Lagoon mouth. At that point in time Indians still occupied the upper lagoon.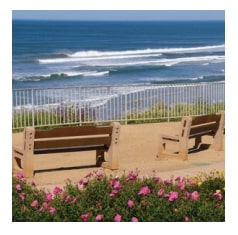 Hector, a farmer with 500 valley and 100 mesa acres, was not to be put off by naysayers and soon proved that farming was possible so near the coast. He was able to raise barley and corn, plus have an orchard. Sarah's cows and chickens produced milk, butter and eggs to help with the expenses, and it is noted that her jellies were second to none.
A room in the Mackinnon barn became a school and in l881 the first teacher, Mrs. Steven (Huffer) Wood, arrived to start her six-month teaching contract. When snow fell "from the mountains to the sea" in the great snowstorm of January 1882, students were moved into the kitchen of the dwelling house since there was no heat in the barn.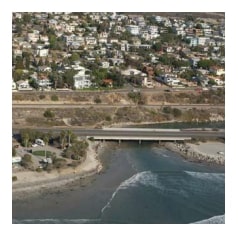 In 1910, 35 years after Mackinnon's arrival, a Boston painter named J. Frank Cullen relocated in San Diego. In 1911-12, setting aside his brushes to become a developer, he visualized a coastal community playground on the land Hector had settled. He subsequently purchased said land, plotted the townsite, prepared a map and began selling lots. Inside lots sold for $30 each and corner lots were $45.
History has it that Cullen chose a Spanish name for his playground because of its proximity to Mexico but Mrs. Cullen, a native of Cardiff, Wales, persuaded him to name it Cardiff and give the streets English names. Today, only San Elijo Avenue and Orinda Drive remind us of what might have been. Victor Kremer, a German musician developing the composer district north of Birmingham, may have added the "by-the-Sea" from the song "By The Beautiful Sea."
Water for Cullen's development was pumped through a 2-inch main north from Cottonwood Creek storage tank on the hill overlooking Cardiff. Cardiff Market owner Ira Connor reported the gasoline engine-operated pumping system was extremely troublesome and said "We were always running out of water…"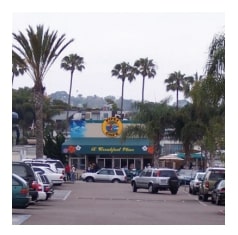 Cardiff's only industry, a kelp works, was built by Clarence Cole in 1912. Seaweed was processed there for its food and industrial content. The plant's foundation is still visible along the San Elijo Lagoon's muddy north bluff.
Cardiff Elementary School District was formed in 1913, the school being built on property Cullen donated. The San Diego County Library system opened the first Cardiff Library in 1914 and the 1920s brought a train station, post office and the formation of the San Dieguito Irrigation District.
Trying to imagine what it must have been like here for these pioneers, I'm certain both Mackinnon and Frank Cullen would be pleased with the fruits of their labors. If Cullen could see his coastal playground today, surely he would be proud of Cardiff-by-the-Sea with its beautiful recreation areas: Glen Park, on property he so generously donated, Cardiff Sports Park and soon to be renovated George Berkich Park. The San Elijo State Beach Campground and Carpentier Parkway borders our businesses. Restaurant Row provides a dining atmosphere with sunsets that are postcard perfect.
The Cardiff Towne Centre with yet another Cardiff Market, a school system that rates among the highest in the nation, plus you can go from kindergarten through junior college in Cardiff-by-the-Sea. The Cardiff Library, which began in S.M. Holbrook's grocery store-Cullen's playground hotel-will celebrate its 81st birthday on March 18.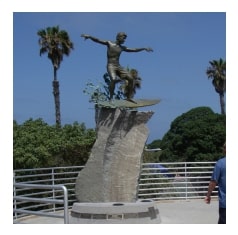 Beautiful homes adorn the hill-sides; the Cardiff business community does us proud. Cardiff, sometimes called laid back, works continuously to preserve, protect and beautify the vision that Cullen had and the friendly spirit of the people, like Mrs. Mackinnon's jellies, is second to none. A well known destination point, Cardiff-by-the-Sea has a great number of visitors each year, many of them from Cardiff, Wales. Over the years a Twin Towne relationship has developed with our namesake, and we thank Mrs. Cullen for such a beguiling name.
Directory of Services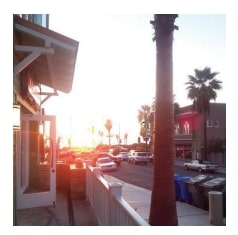 Cardiff-by-the-Sea, a community in the City of Encinitas.
All Area Codes Are (760) Unless Otherwise Indicated
City Hall
www.ci.encinitas.ca.us
505 S. Vulcan Ave., Encinitas, CA 92024
City Services
Billing: Water 633-2650
Building: 633-2730
Cardiff Sanitation: 633-2780
Community Development: 633-2710
Community Services: 633-2740
Fire Prevention: 633-2820
Life Guard Services: 633-2748
Police/Sheriffs Dept.: 966-3500
Paramedics Ambulance: 753-9717
Emergency: 911

Cardiff-by-the-Sea Post Office 92007
2027 Newcastle: 753-4180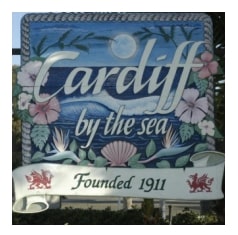 Cardiff-by-the-Sea Library
www.friendscardifflibrary.org
2081 Newcastle753-4027
Newspapers
The Coast News
www.thecoastnews.com
PO Box 232550 / Encinitas, CA 92023-2550436-9737
North County Times – Oceanside Office
www.nctimes.com
1722 South Coast Highway 101 / Oceanside, CA 92054433-7333
San Diego Union-Tribune
signonsandiego.com
5130 Avenida Encinas / Carlsbad, CA 92008476-8200
Community Services
Cardiff 101
124 Aberdeen Dr.
436-0431
Recreation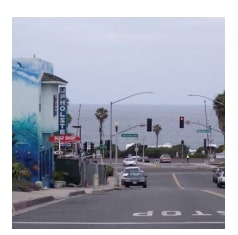 Known for its charm, Cardiff-by-the-Sea retains its small village hospitality and welcomes visitors. Located north of San Diego, Cardiff-by-the-Sea has warm sunny days and cool evenings which prevail throughout the year. Afternoon ocean breezes keep the temperature pleasant along the 2.6 miles of pristine ocean beaches.
San Elijo Park and Campground: There are 171 camp sites separated by brush and trees. Each has it's own picnic table and fire ring. Visitors must call the state parks reservation number at 800.444.7275 if they intend to stay at the park or visit www.parks.ca.gov.
Many of the park's visitors are European. It's considered trendy among the Europeans aged 18-25 to camp out in state and national parks when visiting the United States, particularly the Southwest.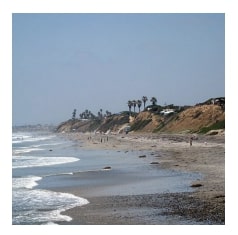 A reservation allows for one vehicle per campsite. An additional fee is charged at the park for more vehicles, but campers cannot have more than three vehicles per campsite.
Restaurant Row: We are proud to offer some of the finest dining on the West Coast, along with a variety of cuisines to choose from, including Mexican, Italian, Vegetarian and California cuisine with an emphasis on seafood.
Casual Dining: Cardiff also has a wide selection of casual dining spots including pizza, deli, Chinese, coffee, ice-cream and world famous VG Donuts.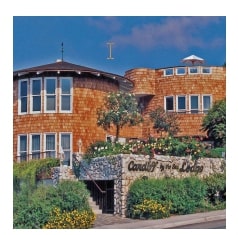 Activities: There is an endless list of recreational opportunities here. You can enjoy swimming, hiking, jogging, boating, tennis, fishing, hang gliding, bicycling, or nearby golfing in this ideal setting.
Naturalists enjoy visiting the San Elijo Lagoon, a state wildlife preserve and bird sanctuary that attracts some 300 species annually. For more information visit their website [ www.sanelijo.org ]
San Diego: Drive 30 minutes south on nearby Interstate 5 and you will find yourself in the heart of San Diego with its Seaport Village, Horton Plaza Shopping Center, Sea World and the Historic Gaslamp Quarter. Don't miss the fabulous Balboa Park and San Diego Zoo.
Education
Elementary Schools
Ada Harris
1508 Windsor Road / Cardiff-by-the-Sea, CA 92007
760.632.5894 / www.cardiffschools.com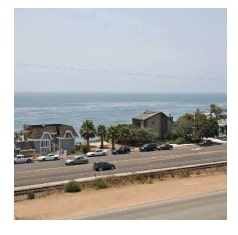 Cardiff
1888 Montgomery Ave / Cardiff-by-the-Sea, CA 92007
760.632.5892 / www.cardiffschools.com
San Dieguito Union School District
www.sduhsd.k12.ca.us
710 Encinitas Blvd. / Encinitas, CA 92024753-6491
Mira Costa Community College
San Elijo Campus
3333 Manchester Ave. / Cardiff, CA 92007
Toll-Free 888.201.8480 / www.miracosta.edu/default.aspx
Public Schools for Cardiff
The following schools are listed in the Cardiff area.
California Title Company makes no guarantees in regards to the attendance policies or boundaries of these schools.
If you have your Assessor's Parcel Number and would like specific information for your property, please contact:
Cardiff School District
1888 Montgomery Ave, Cardiff‐by‐the‐Sea, CA 92007
Phone: 760.632.5890
Fax: 760.942.5831
San Dieguito Union High
710 Encinitas Blvd
Encinitas, CA 92024
Phone: 760.753.6491
Fax: 760.635.0591
Email: info(at)sduhsd(dotted)net
For a list of Private Schools, please go to www.CalTitle.com and visit our Consumer Information section.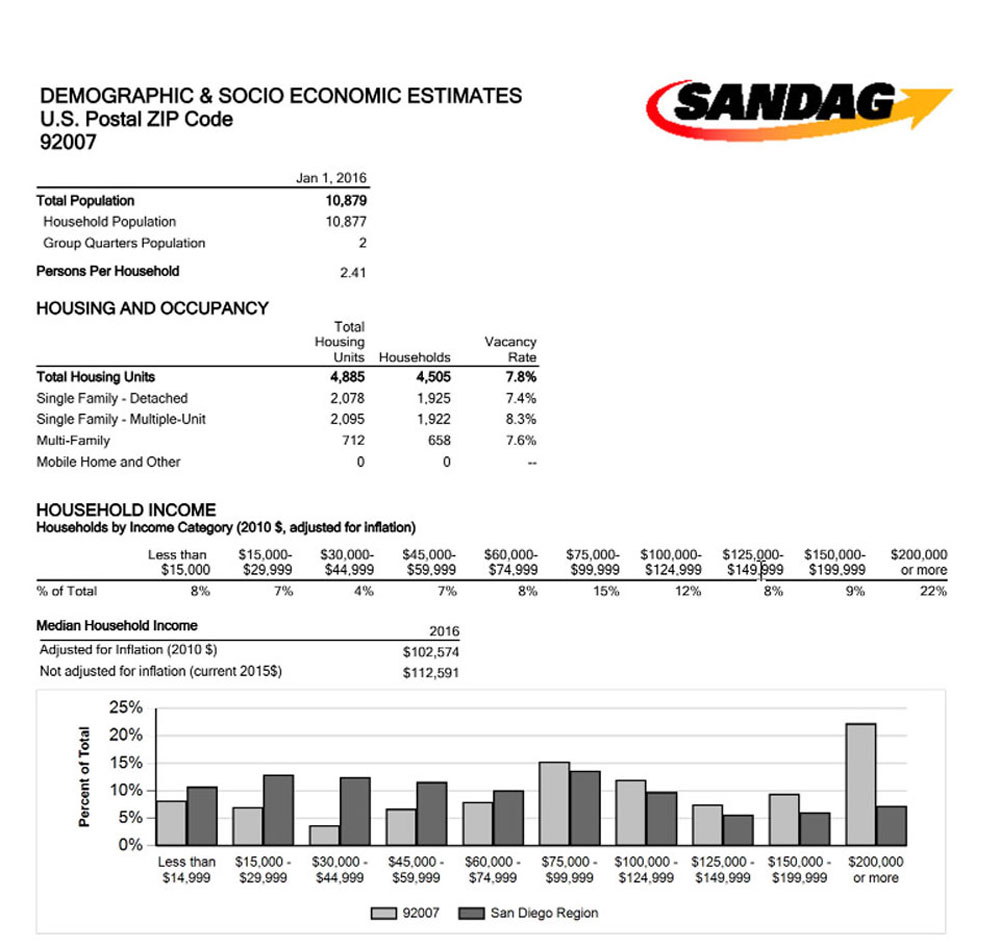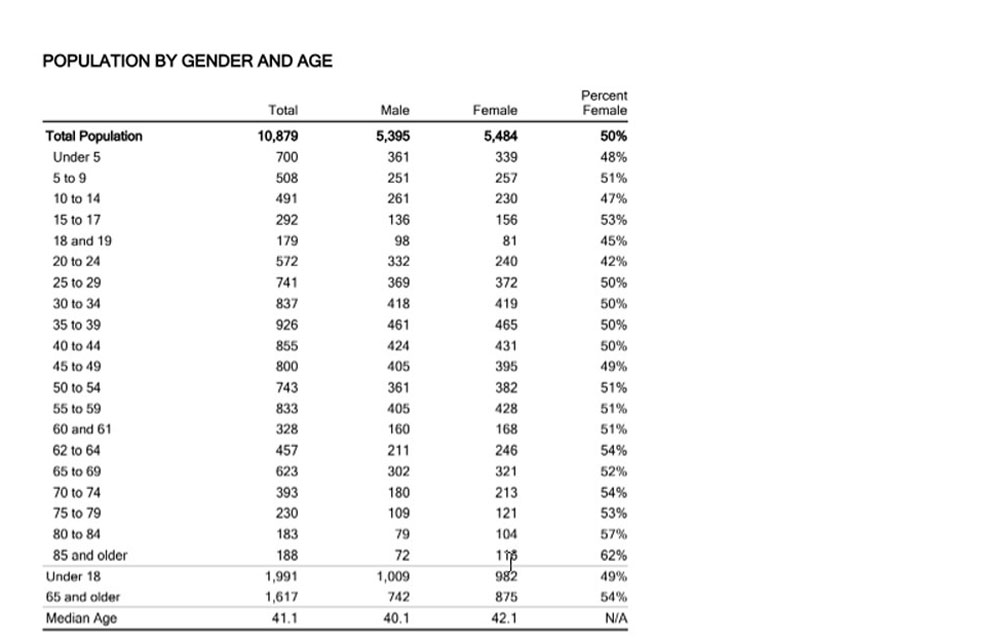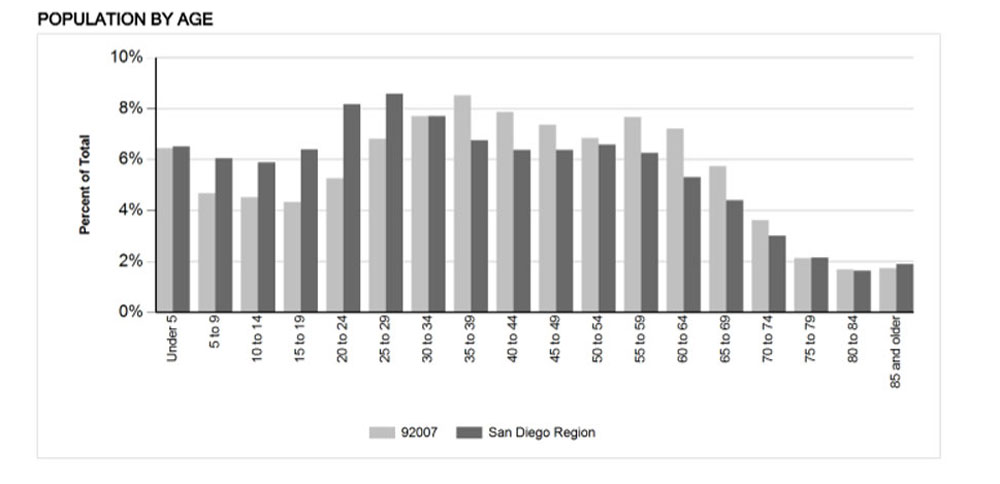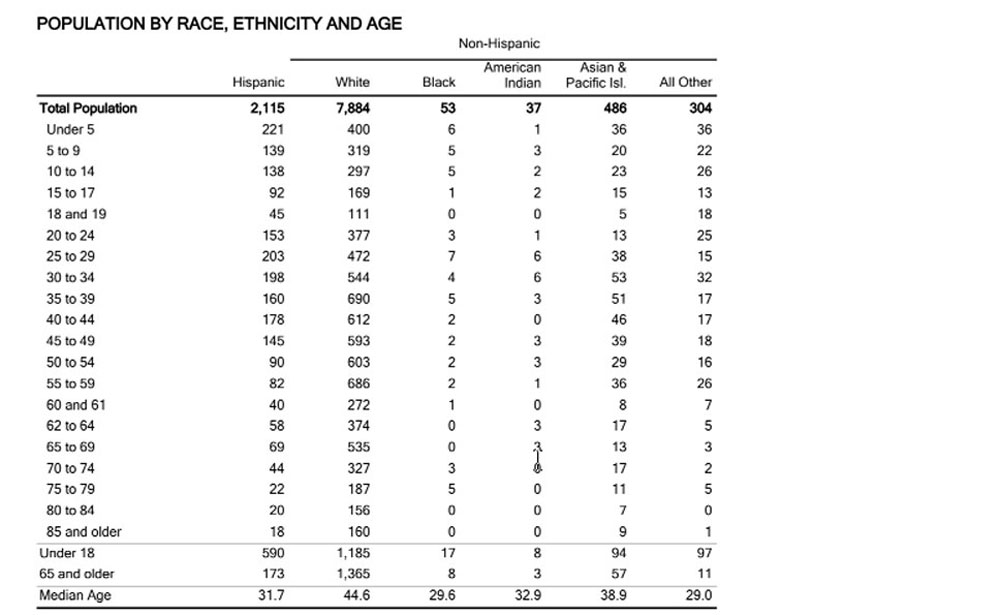 Sorry we are experiencing system issues. Please try again.