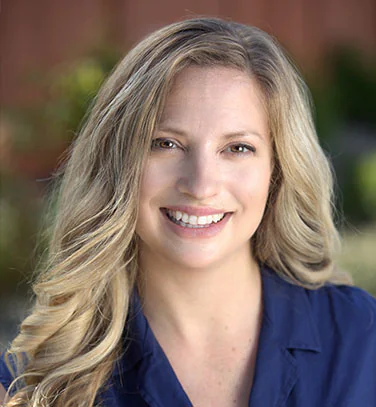 Having the right real estate agent means having someone committed to helping you buy or sell your home, with the highest level of expertise in your local market. This also means helping you to understand each step of the buying or selling process. This commitment level is what helps Kati stand out among the thousands of agents in San Diego County.
A San Diego native, Kati has always considered beautiful beachside San Diego home. Having lived in Poway, Carlsbad, Escondido and Rancho Bernardo, she is very familiar with the North County community.
Kati began her career in real estate in January of 2015 as the office assistant with the Jacobo Realty Group Team. She came to the team with extensive experience in marketing, having earned a Bachelor's Degree in Communications and Mass Media from California State University San Marcos. Prior to her career in real estate, Kati worked as a successful sales agent in both the computer and medical industries. Now as a member of the team with Jacobo Realty Group, Kati utilizes her past education and experiences to better build relationships with customers, maintain a strong marketing and social media presence, and to network both within the real estate industry and the San Diego business community.
Kati's experience in both sales and marketing has equipped her with the proven ability to fully understand client requirements, to promote listings, and to manage complicated real estate transactions.
Thoughtful, organized and efficient, Kati is a strong asset to the Jacobo Realty Group team.


Kati is always there for me. She helped me when I was looking for the perfect home in North County San Diego. I ask a lot of questions and I'm really picky but she didn't seem to find. She seemed to know a lot about the coastal areas and she provided me with lots of information on the schools. I didn't even have time to look through it all. Thanks Kati.

Christopher Crutchfield
Kati is so much more than your average real estate agent! She helped my husband and I buy our first home, but more than that she was our advocate. Our landlord of the home we'd been renting for over four years put the house up for sale without giving us the proper notifications. Kati took the time to counsel us on our rights as tenants and communicate with the landlord's real estate agent so we could feel protected as we looked for a new home. She also worked closely with our loan officer so we were able to put an offer on our ideal home the day the house went on the market! She also met with inspectors and contractors when we weren't available so our request for repairs was professional and detailed. I can't recommend Kati enough for her professionalism and quick action to get us out of a bad situation and into a perfect home. She is a master of real estate.

jessicablankemeier
Kati is one of the friendliest agents I have worked with. She has a real eye for details as well as a creative vision. She always seems to be up to date on current market conditions and her knowledge of San Diego, North County and Cardiff are unmatched. She is a tough negotiator and would be a valuable asset to any buyer or seller.

stinaj731
If you're looking for a buying or listing agent, Kati is your person. Here's why: most important she is a person of high integrity, smart, loyal, tenacious, resourceful, strong work ethic, excellent follow-up, does her research, knows the market and is very personable with excellent interpersonal skills. That's the Kati I've known for the past five years.

Charles Mendoza
Ms. Mendoza is very knowledgeable about the Cardiff real estate market. She has good rapport with her clients and will work very hard for them. I met her at an open house and was quite impressed with her friendliness, knowledge and enthusiasm

garydeankent